Dog Food Made Me Cry by Dr. Naima Johnston Bush
I had a list.  A short one at that. I had rehearsed it in my mind over and over all day. Pampers, Distilled Water, Almond Milk, Chicken Nuggets and Dog Food. It played over and over in my mind like a drum… Pampers, Distilled Water, Almond Milk, Chicken Nuggets and Dog Food.  I rushed into Walmart after church on a Wednesday night, the hour was late, the babies were cranky, Jon was sleepy and the dogs had not eaten all day. I raced up and down the aisles throwing items in the cart, several I didn't even need, but I couldn't pass up a sale or a snack my toddler might like. I paid, rushed out to the car drove the three minute ride home, pulled into the driveway and realized, I had forgotten the dog food! How could I be so thoughtless? Our first babies were already getting half the attention they were use to since the kids had arrived. I owed it to them to get it right. But once again, like so many times in my life, I had gotten it terribly wrong. I banged the steering wheel and promptly began to cry. 
My husband looked at me sideways and my chattering toddler quieted real quick.  "I forgot the dog food!" I blurted out, snotty and distraught I continued, "It was the main reason I went to the store, the only thing I had to have tonight. I am so overwhelmed! I need a minute; I just need a minute."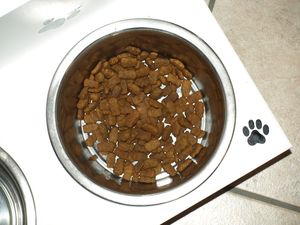 Jon gathered up our girl and hustled her into the house leaving me alone with our sleeping baby in his car seat. And in that moment, I saw the absurdity of it all – this man, who I just told I was overwhelmed left me crying in the car with a sleeping baby. I couldn't do anything but dry my eyes, shake my head and sigh. 
It had been a rough week. Mounting expectations from a number of people, people not doing what they promised, Jon traveling and working crazy hours as he prepared for the upcoming school year. Bianca with a growth on her stomach, Bucho barely making it outside to the bathroom these days, my dad's health challenges, me gaining weight and the thing I love to do the most, sing, on the back burner as we await the outcome of the fate of these children who are mine, but not mine. 
And forgetting to buy dogfood bought this all to a head on a steamy Louisiana night in my driveway. Those tears didn't make me feel any better, they didn't release the pressure. The heavens were silent and God did not speak, there was no release, just resignation. 
What I learned that night is that sometimes when you are trying to live a life of joy there is nothing you can do in times of stress but face your reality. 
In that moment things looked dark and bleak. I felt lost and like a failure. But I got out of the car, unstrapped my sleeping baby took him in the house and got him in his crib. Then did the same for my toddler. I gave those dogs some ground turkey which made them very, very, happy. And at that I smiled. 
I never felt so overwhelmed as I did on that night. As a matter of fact, I felt even more dismal as I washed the dishes, cleaned the baby bottles, swept the floor, let the dogs out, and laid out the clothes for the next day. 
In that moment there was no joy. God was silent and I wanted to scream. But the Lord is so elegant in his promises because as he dictated His word to the prophets, historians and apostles thousands of years ago He had me, sulking in my kitchen in the 21st century in mind. He didn't need to speak because I already knew the truth, Psalm 30:5 – Weeping endures for a night, but JOY comes in the morning! So I went to bed... daylight was just a few hours away.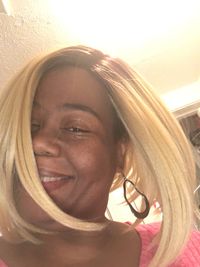 Dr. Naima Johnston Bush is the founder of the Refreshing Life with Naima and is available for concerts, guest worship leading, teaching and speaking events. She is a Christian Recording, an author, minister, educator a wife and a foster mom.Email us at: naima@ministryofnaima.com for more information.