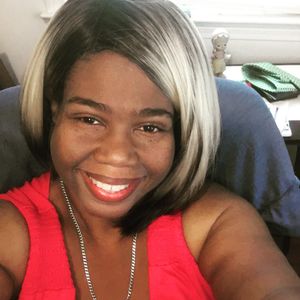 This is a blog of confessions... I'm big on confessions since I wrote, Confessions of a Big Girl. Today's confession stems from the fact that I like to read my old blogs and see where I am in relation to where I've been.  That's when Ecclesiastes kicks in big time...you know, there is nothing new under the sun.  And so I found this blog originally written in 2010 about two months after I got married.  Who when I wrote this blog, that the scripture reference I used at the time would become my ministry mission statement, that I'd be moving again, this time to tiny town America, that I'd still be working on being a healthier me, overcoming illness and evaluating everything I do to make sure it lines up with the Lord's perfect will for my life? It's the climb baby, and I'd rather climb to see the view for a few moments, trusting that the trip down always leads to a trip back up.
The Climb
I have a dirty confession to make; I own the soundtrack from the Hannah Montana Movie. I know it might sound strange, but I stumbled upon the soundtrack by accident because I went to see the movie on purpose. In my last year of singleness, during the time I lived in Nashville, I came to a point where I was simply ok with being single. I was determined to live my life, have the most fun doing it and reach as many people for Christ as I possibly could. 
So every Tuesday night I took myself to the movies. I never had to justify what I wanted to see, I never had to debate the movie choice, and I never had to share the popcorn. And although I wouldn't trade my husband and permanent movie date for anything, I will always treasure those times alone in the movies. It taught me how to be with me and to be ok with being alone so I could be a better wife and share of myself freely. 
But back to Miley and Hannah, besides being a cute little movie, the soundtrack to Hannah Montana is brilliantly written. With artists such as Rascal Flatts, Taylor Swift and the writers behind the bubble gum pop songs that Miley Cyrus sings, the song, The Climb is a real gem. 
Tonight while organizing my I Tunes library I found the tune hidden as an unidentified track in my messy musical listings. And I listened to it… several times, thinking again what a powerful song. 
At this moment in time where I am adjusting to being married (now 8 years), taking time to refocus and redirect my ministry, still battling vocal issues (now liver disease) and finding myself back in Ohio helping rebuild a church (now Leesville, LA, where my husband is leading a school), I struggle with what I'm suppose to be doing and how I'm suppose to be getting there. Sometimes I feel so frazzled, pulled in a million directions, called to a million projects trying to figure out what God's will is for my life. 
And then I remember this scripture: 
Be joyful always; pray continually; give thanks in all circumstances, for this is God's will for you in Christ Jesus 1 Thessalonians 5 16-18 
So instead of being frazzled I choose to enjoy the journey. Pause as I climb the mountain and take in the view. I choose today to give thanks when it's more then difficult, joyful when it is challenging and prayerful to the point that I hear God's voice so clearly that I know which steps to take as I climb upward like doe on mountain paths and high places. 
Today I am determined to enjoy the climb and sing while I pull myself upward… 
There's always gonna be another mountain, 
I'm always gonna wanna make it move 
Always gonna me another battle 
Sometimes I'm gonna have to lose 
Ani't about how fast I get there 
Ani't about what's waiting on the other side… 
It's the climb! 
Enjoy the climb, it's a blessing from God!