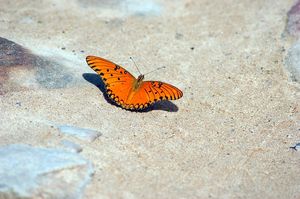 In 2001 I accepted a job that I tried to convince myself was the right move for me to make. In short, it wasn't. What it turned out to be was the worst job of my life. It robbed me of my creativity, visionary thinking and had me second-guessing my ability to even write. I love to write and as someone whose career is based on it this was devastating. 
I felt like my wings were clipped and I could no longer fly. I was forced to stay inside of a cage for someone else's comfort. I could go so far and inevitably be snapped back into a place of mediocrity and routine. That's where management was comfortable and that's when I learned that small minds cannot hold big dreams. 
I looked for another job, but nothing. So I stayed out of necessity (I told myself) and out of fear. I had bills, a car note, a mortgage and no savings. I also stayed because of expectations of others, primarily my parents. I didn't want to disappoint them in leaving a job without having another one lined up. 
Breaking Bad 
It was a miserable existence. I accepted a job that I knew wasn't for me and allowed myself to remain in a toxic work environment where eventually my spirit was broken. After a year, it came down to an "Alicia, it's not working" conversation and like that I was out of a job. 
For the next five months all I did was sleep. Winter turned into spring and spring to summer. I was depressed, embarrassed, scared and probably a whole lot of other emotions. It wasn't until the first day of summer I realized I slept through springtime and that made me angry. I needed to get out of the house to get some fresh air. I'd been cooped up long enough. 
So, my dog Rusty and I went for a walk. The warm sun felt good on my skin and the fresh air rejuvenated me. About a block and a half into our walk, we came upon a beautifully landscaped yard. There was protective netting over the flowers to keep deer from eating them. It was really beautiful and I just stood there taking it all in. 
Something Caught My Eye 
In the flowerbed nearest me something caught my eye. It was a butterfly trapped under the netting trying to get out. It flew up as far as it could and then dropped back down. Up and back down, up and back down. 
I lifted the netting to set it free. Interestingly, it didn't fly away. It just kept going up and back down as though it was still trapped in the netting. This continued until the butterfly eventually stopped in the street not too far off the curb, but far enough out to potentially get ran over by a car. 
I started to pick it up to get it out of harm's way, but I had an overwhelming sense that I was to leave it there. I struggled with this decision, but I couldn't deny the overpowering veto in my gut. So I left it there and continued my walk. 
All I could think about was going back to save the butterfly. The thought of it getting run over pu
t a knot in my stomach. As we headed back home, I was afraid I would find it squashed in the road. I had such a sick feeling. Thankfully, when we came to the spot where I last saw the butterfly it was nowhere to be found. I concluded it had flown away. 
What's It All About? 
I knew this was something more than a random experience, so I asked God what is it all about. Here's what He immediately spoke to my spirit: 
So many of My people remain in bondage when, in fact, I have already set them free. They don't realize they're free and therefore don't live in the fullness of life that I've provided for them. They continue to live in the old pattern of up and down, up and down. But like that butterfly, they need to realize they are free, gather up their strength, and get back to being who I called them to be and doing what I called them to do. 
Life's situations and circumstances can easily lock us into a pattern of up and down, up and down. We can remain conditioned by the world's system, or, like that butterfly, we can spread our wings and fly according to God's plans and purposes for our lives. 
Which will it be?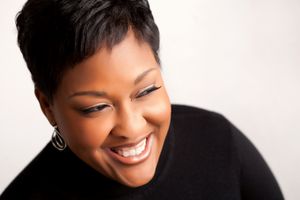 Alicia Terry is a communications marketing and training professional. She is also the owner and founder of Idea Haven, a training and development practice serving entrepreneurs, teens and women. You can learn more about Alicia at aliciaterry.com and connect with her on Facebook.