Princess Is Not A Dirty Word - Guest Post by Heather Hughes
As I have read through social media recently, I have noticed a trend that's disturbing to me. Many of the posts start with "Please don't call my daughter a princess" or "Please don't call my daughter beautiful or cute." There was one article posted about why a mother didn't want her daughter to be referred to as "Daddy's Little Princess." I don't get it. When did being a girly girl become something we deemed detrimental to our little girls?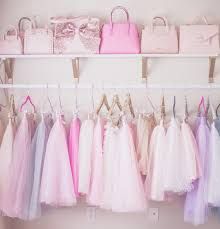 I am the proud mother of a little girl who is 100% girly. She loves all things pink, shiny and sparkly. More than that, she is 100% Daddy's Little Princess. You know what? I LOVE IT!!! Growing up I was not close to my father. I was never Daddy's Little Princess or a daddy's girl. I was often referred to as "The Major's Daughter." My siblings and I were more of Daddy's Little Soldiers than anything else. This isn't to say he didn't love us in his own way, but he was never overly affectionate toward us. I love that my husband and my daughter have that special relationship. My heart melts when I watch the two of them together. I pray it continues throughout their lives. 
I don't see this as a negative where my daughter is concerned. Her room is painted pink. Her bedspread is white with Eiffel Towers, pink hearts and little puppies all over it. She has posters and pictures of Paris all over her walls. If you open her closet and dresser, you will find the whole spectrum of pinks. You will find sequins, ruffles, glitter and all sorts of sparkles on her clothes. Her shoes have a pinkish rainbow on them. She has a bow board overflowing with bows. In the the bathroom, you will find a collection of colorful barrettes, hair ties and headbands. Her backpack is pink, with unicorns and rainbows. 
My daughter and I are the same in some areas and then polar opposites in others. When she looks at me and asks to go get a mani or pedi, I don't always know how to react. I've had two manicures in my life!  My daughter is just shy of nine and has been into fashion design since the ripe old age of five. She has several fashion design books and is constantly drawing dresses and outfits on blank paper. My daughter also has a love of baking. While my husband and I have yet to turn her loose in the kitchen without supervision, she is learning her way around and I love the confidence I see when she gets to help cook and bake. Depending on what day you catch her, she will tell you she either wants to be a fashion designer or open a bakery when she grows up. 
I don't think my daughter needs to change, she's an honor roll student with an A in math. Another trait she did not inherit from me. I wish my grandfather would have lived to meet her, he would have been thrilled to see a grandchild who can crunch numbers like he did. He was CFO of Butler Paper before he retired and my husband also excels in the areas of math and business. 
Several parents have told me how much they appreciate the way my daughter has welcomed their child into the classroom and befriended them, making them feel comfortable in a new setting. My daughter is a child other children trust. They know my daughter is a loyal friend and very generous. When we go shopping for Operation Christmas Child and Gifting Tree, she would buy out the store if we would let her. If she knows of other needs, she desires to meet them. She is a princess who loves all things pink and sparkly and she is kind, generous and intelligent. 
I am a mother of boys as well. I have two who we are training to be true, southern gentleman. My boys are 100% boy. They are rough and tumble and are happier outside playing with their basketballs, footballs and trucks and in the dirt than they are inside coloring. They are the total opposite of my daughter.
My boys are being raised to hold doors open for ladies. They are being taught if a gentleman is present, a lady should never have to open her own door. Is the lady capable of opening her own door? Yes. Does that mean she should? No, it doesn't. I love having sons who love being boys, just as I love having a daughter who embraces being a girly girl with all her heart. 
We have taught my daughter and sons once they accept Christ as their Savior, they not only have an earthly father, but they will have a heavenly Father who is The King of Kings. This means they will have an eternal, royal inheritance. My daughter is coming close to making the personal decision to follow Christ. I pray she embraces being a child of The One True King with every fiber of her being and know that she will always and forever be a princess in the eyes of our Lord. 
I think women have pushed for equality for so long that we have unintentionally sent the message to the little girls in our lives that being a girl is something to be ashamed of. By embracing being a girl they can't or won't be respected. Society says "Put your daughters in gender neutral clothes." "Give your daughter toys that would be traditionally meant for boys." "Put away the pink, the sparkles and the bling because only then can you earn a place in society."
I will give you an emphatic "NO" to all of this. As long as my daughter wants her pink and her sparkles, I will continue to let her have them. I will not teach her to "tone the girly girl down." I love her the way she is and the way the Lord created her. So please, do tell my daughter she is beautiful. Please tell her she is a princess. 
Definitely remind her that she not only has an earthly father who loves her to pieces, she has a Heavenly Father who thought she was to die for. 
Heather Hughes is a wife, mother and blogger who's dream is to encourage others to live a life that glorifies God.