Set the Standard - Guest Post by Alicia Terry
In May the company I worked for had a lay-off and I was one of the people let go. I was certain I would find work inside of a month, but that hasn't been the case. As I write this post it is October 3rd and I am still looking. 
I've applied like crazy and have had my fair share of interviews, but nothing has come to fruition. At one point I found myself applying for jobs simply based more on my ability to do them. Would I be happy to do any one of them? May be…may be not. 
One thing I do know for certain is just because you can do something doesn't mean you should.  There is a grace, a time and season for everything (Read Ecclesiastes 3:1-8). 
I wouldn't advise anyone to take a buckshot approach to job hunting, but there I was doing it. Trying to force something to happen when I really didn't know what I wanted to happen. My buckshot strategy was totally misguided and I knew it. 
Why is it when stressful situations arise it's so easy to fall back into familiar bad habits?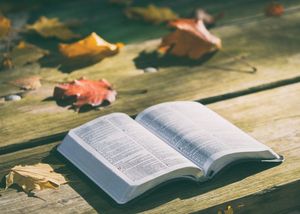 Of course I have people praying with me for the right job at the right time and all according to God's will for my life. However, when I asked my friend Jackie to pray she requested I give her specifics for what I'm trusting God for. Later that day I sent my specific request to her.  
That one exercise was a game changer. Why? Because I now had a standard by which to judge each and every job description before I took action to pursue it. Does it meet the standard or not? Yes or no. It doesn't get any simpler than that. 
God's Word is like that too. It sets the standard that brings great clarity for how we are to live in today's society. It enables us to stop exerting energy on things that rob us of it. God's Word equips us to focus on the things that matter. That is why we, as Christians, must read the Word, know it, own it and live it. Clarity based on God's standard is how we will change lives and how we will impact the culture for His glory. 
Let God's Word set the standard.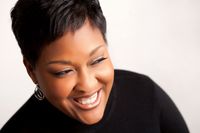 As the owner and founder of Idea Haven, a communications and training practice, Alicia Terry helps entrepreneurs, teens and women clarify the message around their mission so they can attract and connect with the people they are meant to serve. You can learn more about Alicia at aliciaterry.com and connect with her on Facebook. She is a frequent writer for the Refreshing Life Blog.
#aliciaterry #jobsearch #trustinggod #godstiming #godsstandards