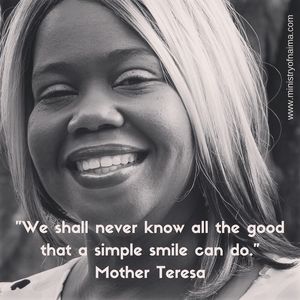 Just when I thought I was home… the Lord ups and speaks a word and sends me from sunny Florida to tiny town Louisiana.  Yep, Jon and I are now living down on the bayou and it happened so quick I know some of you are still trying to figure out how the heck it happened.  I'm still trying to figure out it happened! 
It just goes to show you that we make plans and God laughs.  And in His laughter we have a choice, will we laugh with Him and enjoy the journey even if it takes us to unexpected places? Or will we cry and moan and be angry that the life we thought we were about to live is now gone? 
Moments like these call for some Dr. Seuss wisdom. "Don't cry because it's over, smile because it happened." 
For three wonderful years we didn't wear socks in the winter, went to Disney frequently, made a multitude of new friends and saw the Lord sustain through sickness, lack and discouragement. And we never thought we'd leave. As a matter of fact I was just about to purchase my Florida Disney Resident Pass! 
For a couple who are called "the gypsies" by our family, we felt like we had finally found home – oh, we might have left Jacksonville and went on to Orlando or Tampa at some point, but at some moment in time unbeknownst to us, Florida replaced Nashville and became home. 
New Llano, Louisiana, a small town surrounded by the booming metropolis of Leesville… combined the population is about 8,000 people with about 20,000 at Folk Polk, the army base that is a few miles up the road.  This is a town where people wave at me in my front yard as they drive pass, where people introduce themselves to me in the Walmart because they know me, although we have not yet met, a place where we have been truly embraced by our new church family.  It's so very far from all our big city "villes" Nashville, Jacksonville… now Leesville. This is a town where I have to drive 2 hours to get to Whole Foods... 
How did we get here? It happened in a whirlwind six week period. Jon was offered a position as the principal of Leesville Christian Academy. So totally unexpected, I mean it really was a message on Facebook, a few phone calls, lots of tense discussions, a whole lot of prayer and boom – next thing we know we were packing the house right after Valentine's Day and waving good bye to Lyle Lane on March 20th. Miracle after miracle paved the way and every door opened before us even though it seemed at times there was a great deal of opposition. 
So here I am adjusting to a new life, a new home, a new church, a new mission again.  I can already tell this is a season of growth and pruning – God has been speaking and I have been listening.  It's going to be an interesting year with some interesting blogs, I can already tell you that. 
But I do miss Florida.  But I do trust the plan of the Lord and His promise.  Today, If you are facing sudden changes, surprises in life, opposition or the unknown, I encourage you to join me in mediating on the following scripture: 
I will lead the blind by ways they have not known, along unfamiliar paths I will guide them; I will turn the darkness into light before them and make the rough places smooth. These are the things I will do; I will not forsake them. Isaiah 42:16 
  
And as He leads you smile… beautiful things are in store for every ending is a doorway to a new beginning. 
I'd love to hear your thoughts, come minister to your group or see you over in our Refreshing Life Community if you are not already a member on Facebook. Shoot me a message and let me know how I can be of service or your comments about this post! Message Naima