The Greatest Gift by Dr. Naima Johnston Bush, Founder, The Refreshing Life with Naima
When I went to middle school at the East Harlem School of the Performing Arts, we sang a song based on James 1 verse 17 that went like this, "All good gifts around us, are sent from heaven above, so thank the Lord, thank the Lord for all His love, I really want to thank the Lord."  
The mere fact that we sang a song filled with praise and power in a public school is amazing, but the greatest truth is contained in its simple poetry, God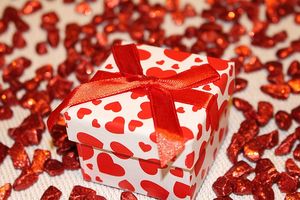 gives us good gifts, and He gives us these gifts because He loves us.  At Christmas, on birthdays, or "just because", we scour the stores seeking and searching for that perfect gift to brighten the lives of those we love.  Sometimes it is about quantity or expense, the bigger the gift or the more expensive, the better we showcase our love.  Sometimes it is small and meaningful, the delicate, thoughtful or handcrafted object that illustrates the tenderness of the heart. 
But how often have we received a gift and despised it?   Spent more time thinking about how the gift was impractical, not needed, to extravagant or in our own insecurities we were unclear of the motive or rational of the giver?  How often have we been unsatisfied with the gift that we did receive, hiding in our hearts the secret thoughts of, "what should have been mine" or "what I could do if I would have been given that something else!" 
In our often selfish and blinded states, we sometimes treat the gifts of God that way, failing to see the beauty or power in the special gift He has given just to us.  We go about our lives, doing what we want to do and never stop to ask the Lord what gift He has placed in us that must be used to edify the body of Christ and encourage the lost to seek the love of Christ.  
I was like that, God gave me a gift for music and I poured it into a dream of secular stardom so that I could be bigger then Whitney and better then J-Lo.  My goal, my greatest dream, was to win an Oscar, an Emmy, a Tony, a Grammy and various Soul Train, NAACP, American Music and MTV awards, while selling millions of records and cruising around the world first class in my private jet.  That was before the world beat me up and before I accepted the greatest gift of God – Salvation.  
We think that our gifts are inadequate, we don't pursue them, we allow the world to influence our holy dreams and then one day we look back with regret.  The greatest tragedy is when we believe the lie of the devil, that we have no gifts at all and can make no difference in these last days.  I was like that, God gave me the gift of music and I hid my light under a bushel believing that I could not sing like Whitney and didn't look like J-Lo so I better let that music dream go, get an education and make as much money as I could in the academic world.  That was before I understood that Paul's words to Timothy applied to me today! 
Paul states in 1 Timothy 4 verse 14, 
Neglect not the gift that is in thee which was given thee by prophecy… 
Or how about when Paul states in 2 Timothy 1 verse 6, 
Wherefore I put thee in remembrance that thou stir up the gift of God, which is in thee by putting on of my hands. 
Have you failed to stir up the gift, let it lay dormant, hidden it or not figured out what it was because you are afraid, or you think that it is not a worthy gift, or you want to do what you want to do and never stopped to ask the Lord what He would have you to do? 
For many years I neglected the gift of song in me, so when the Lord called me to leave my safe, well paying job as the Associate Director of Student Life at Wright State University in 2001 to sing for His glory, all I thought about was my failures, my shortcomings, my inadequate voice… I never even thought about the power of the anointing.  I didn't understand that if God had given me the gift, and if I used the gift for His glory, then it was not a question of me failing or being less gifted then someone else.  I did not need to compare myself to anyone else, because the gift that God gave me, He gave only to me and only I could do the job He called me to do with His gift to me.  He called me Naima, gift from God, what is He calling you?  Confused?  Well here is the revelation in another way. 
When we neglect the gift inside of us, we deny the world an opportunity to see the power and glory of the Lord through His working in our frail abilities.  When we believe the lies of man or the devil, that we are too dumb, old, late, slow, poor, or we have to much to lose… we glorify the kingdom of the enemy by withholding from individuals the song that they need to be encouraged, the prayer that might save their lives, the class that needs to be taught so that a child can be influenced and make the choice for the Lord and so on and so on!  When we neglect the gift we fail to edify the body or lead the lost and become partners with the enemy in his attempt to destroy the kingdom of God.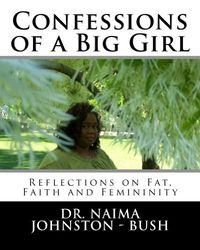 How do you plan to use your gifts in 2019? I'd love to hear your thoughts. Leave a comment below or shoot me a message at: naima@ministryofnaima.com
This blog is an excerpt from Naima's Book: Confessions of a Big Girl. Purchase your copy of Confessions by Clicking Here!