Date Night Ideas With Jon and Naima! by Dr. Naima Johnston Bush, Founder of the Refreshing Life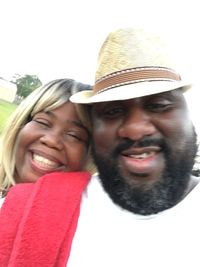 This is the first time since we've been married that Jon and I are not together on Valentine's Day! But our move, the stability his job provides and February being my busiest month of the year dictates that we be in two different states this year.  I'm sad, but we've got an amazing get a way weekend planned for the first weekend in March.  
This video was shoot last year when we still lived in Nashville.  It gives you a look into our nutty, silly adventures as a couple determined to live for God and be best friends as well. Jon and I don't always make the grade, but we strive to live a life in the center of God's will on the journey to joy with Jesus.
So if you are looking for some marital inspiration, if you are single and want to be encouraged about what the Lord has in store for you, or if you just want  a good laugh, check out the video below, subscribe to our Youtube Channel to keep up with all the nuttiness and leave us a comment!  
And if you need prayer for your marriage, feel free to shoot us a note, we'd be more then glad to bring your request before the Lord! Email us at: naima@ministryofnaima.com  
 Click The Image To Watch The Video!
#marriageministry #christianmarriage #datenightideas #valentinesdayideas #relationshipgoals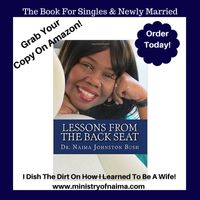 Looking for a great tool to help you build a strong marriage?
Check out my book, Lessons From The Back Seat or How I Learned To Be A Wife!
Click Here To Order: Refreshing Life Store